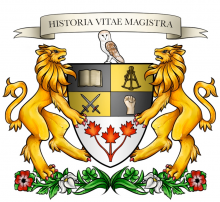 The Undergraduate History Society is dedicated to those passionate about history, run for, and by undergraduate history students.
We organize a variety of events throughout the year and publish the Waterloo Historical Review, an undergraduate academic journal.
Check out our events under the Events tab, LIKE us on Facebook, or follow us on Instagram @uwhistory .